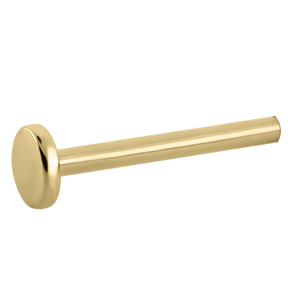 Due to strict health regulations for body jewelry, all sales are final; there will be no returns for hygienic reasons.
Threadless Labrets are made with implant-grade cadmium and nickel-free 14k Gold.  Each piece has a superior hand polish.
Disc Diameters:
18g - 2.5mm
16g - 4.0mm
Compatible with all Threadless Ends on site or with any APP-standard threadless end.
Sold per piece
xx 
Note: Each individual has unique anatomy - please ask your piercer for the appropriate measurement.